"A therapist who calls you by your correct pronouns is healing in and of itself" — Brightline therapist spotlight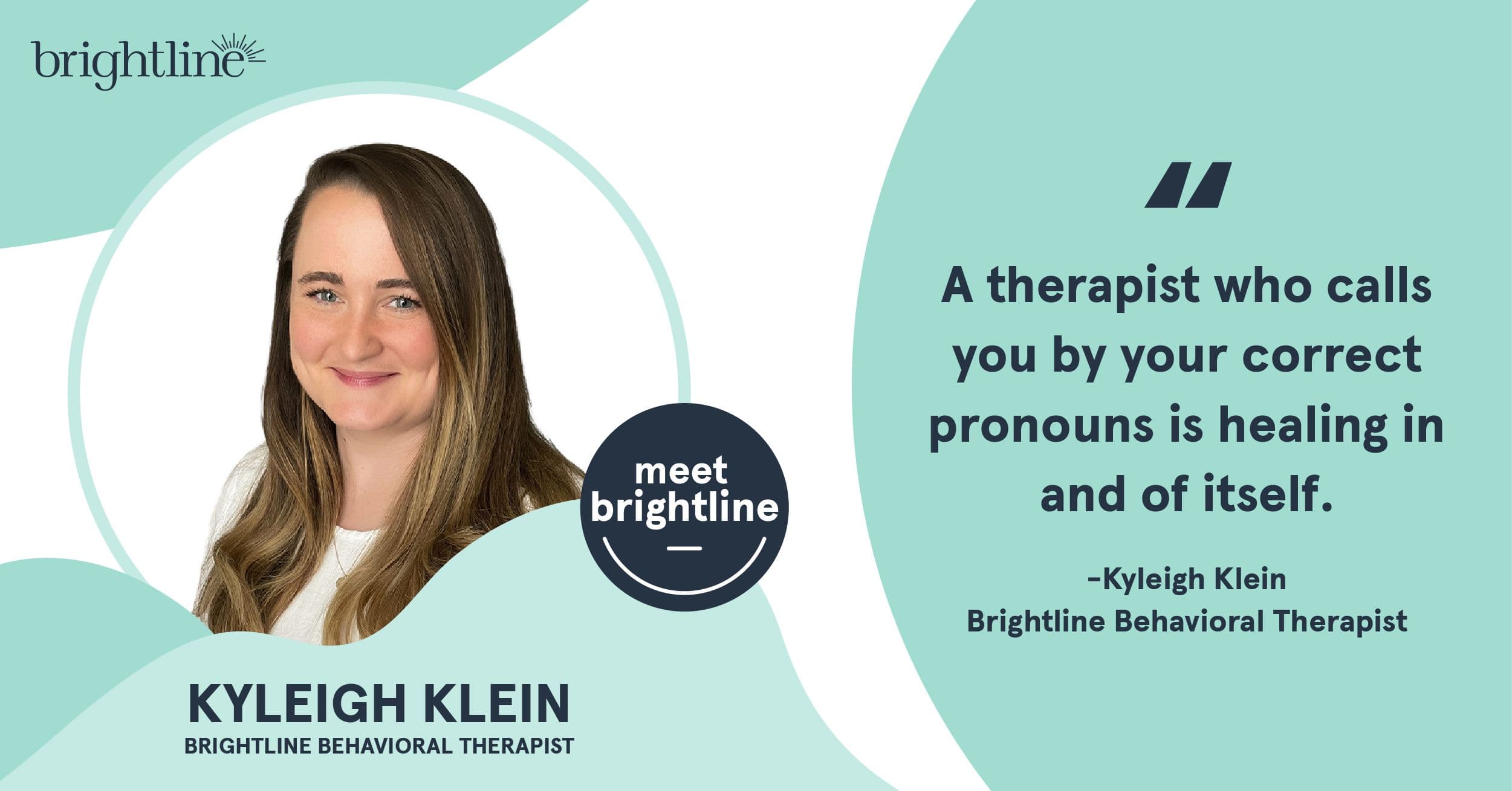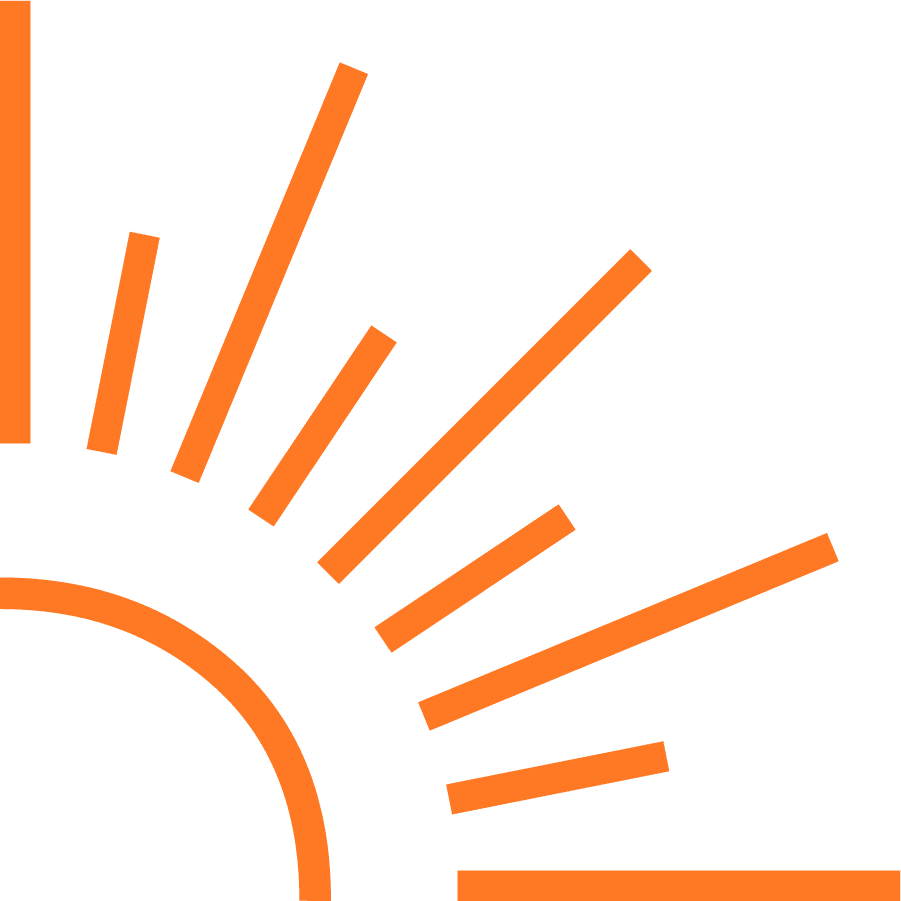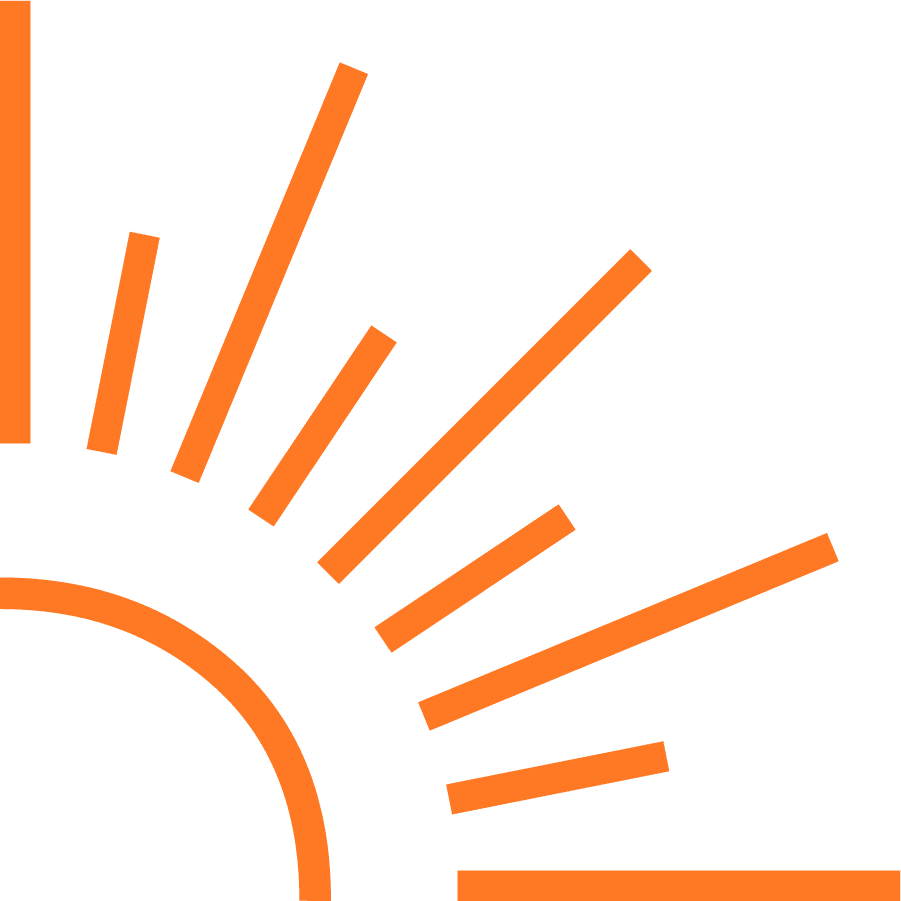 Bullying. Harassment. Rejection by family and friends. Many LGBTQ+ youth go through these and other difficult experiences growing up — and as a result, suffer significant mental health impacts. The Trevor Project found that 40% of lesbian, gay, bisexual, transgender, queer, and questioning (LGBTQ+) youth seriously considered suicide in 2020. The same survey also found that 46% of respondents sought counseling for mental health related issues, but were unable to receive it.
Brightline's behavioral therapist Kyleigh Klein knows firsthand the struggles of queer youth. As part of the LGBTQ+ community herself, Kyleigh understands just how important having accessible and affirming therapy can be to an adolescent who is grappling with their sexual orientation or gender identity.
In this interview, Kyleigh shares what inspired her to become a therapist, why she's passionate about working with LGBTQ+ youth, and how affirming care provides much-needed healing.
What inspired you to work specifically with LGBTQ+ youth?
I grew up in a small Southeast Texas town where visibility and awareness of LGBTQ+ persons were basically nonexistent. I didn't have access to affirming care growing up, so I know from personal experience just how hard it is for LGBTQ+ kids to get the support they need, especially in more conservative areas of the country. It wasn't until I was a young adult that a therapist provided me with the space to explore my sexual orientation — a space that I am eternally grateful for.
LGBTQ+ kids are more likely to suffer from anxiety, depression, and suicidal ideation. Yet there's a dire lack of resources for these kids today. During my time in grad school, I took classes that centered on addressing the mental health needs that too often become prevalent in the LGBTQ+ community — needs that arise from a culture of shame and fear. My hope is that one day, this need will be nonexistent because every single LGBTQ+ child gets the support and freedom to be who they are, right from the beginning.
Therapy is inherently a vulnerable space to be in, and I value that space and a person's willingness to share it with me. I want to provide support and education not only for kids, but also for their family members and community. Fortunately, there is a lot of research and information coming out today about the importance of a supportive community for these youth and how to offer the mental health care they need and deserve.
It's clear that gender-affirming care is more necessary than ever. Can you explain what this is and how you practice it in your treatment?
At its core, gender-affirming care provides a safe space for patients to be themselves. A therapist who calls you by your right pronouns is healing in and of itself. As well as the child, I work with parents and caregivers because it's a change for them too, and their understanding and support is crucial. In my practice, I walk alongside the child and family, connect them to resources, provide support and education, and allow for the child to show up and be present in their life in a way that is authentic and true.
Some of the ways we can provide kids with this support is by advocating for them within their communities. We do this by coordinating with teachers to help kids in school use their preferred pronouns, or by working with doctors to support puberty blockers or hormone replacement therapy. The greatest single protective factor for the mental health well-being of LGBTQ+ youth is community and social support.
Tell us a bit about your journey to becoming a behavioral therapist at Brightline. Did you always know this was what you wanted to do?
I always knew that I wanted to be in a helping profession, but I didn't know exactly what that might look like. Culturally, where I grew up, therapy wasn't really acknowledged as an option.
Then I was exposed to therapy for the first time in college. My family experienced some difficulties that ultimately led us to seek the help and support of mental health professionals. I'm really grateful that we did because it opened up a lot of conversations. I gained valuable insight about myself that I didn't previously have, and my family learned to talk about the hard things
After that pivotal experience, I went back to school for a degree in counseling to pursue work in mental health for youth. But it was really after getting my masters, when I started working in community mental health and group practice, that I started to work directly with gender diverse and LGBTQ+ kids, teens, and their families. That's when I truly came to feel I was making a key difference in kids' lives — giving LGBTQ+ youth the support I wished I'd had when I was their age.
Brightline was the clear next step for me. What attracted me here is that we really work with the whole family. For youths, the family dynamic is crucial, so it was immensely important to me to find a place that works with the LGBTQ+ population to provide affirming care not just with kids but their parents and caregivers as well.
What's next?
The social isolation of the past year has really had an outsized impact on LGBTQ+ youth. Rates of social anxiety, depression, and anxiety have all gone up, making it harder for LGBTQ+ kids to reach out to their community and peers. On the flipside, more children and teens are finding great support and community online at Brightline and other places where they can feel seen and understood.
We already offer guides and tools specifically for LGBTQ+ kids at Brightline, and I'm working alongside a wonderful team on creating more resources that I'm really excited about. I want to focus on creating more accepting communities, such as helping to implement anti-bullying programs. We're really looking at mental health in relation to gender identity, sexual orientation, and more. It's truly innovative work, and I'm proud to be part of it.
Kyleigh Klein is a behavioral therapist at Brightline. She holds a bachelor's degree in early childhood education and a master's degree in clinical mental health counseling. Kyleigh is an experienced clinician specializing in child and adolescent issues, with a focus on LGBTQ+ kids and teens. She lives in the Austin, Texas, area with her wife and daughter.