"It can be hard to balance being able to provide and support at the same time — sometimes you don't know what to say and which direction to turn." — Brightline member spotlight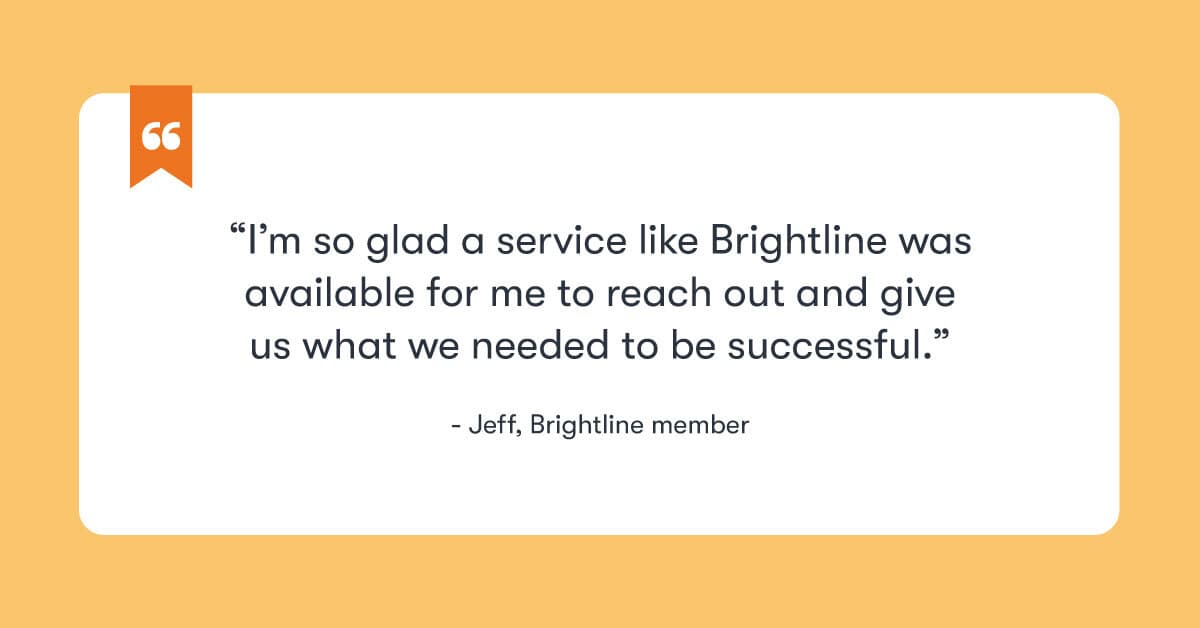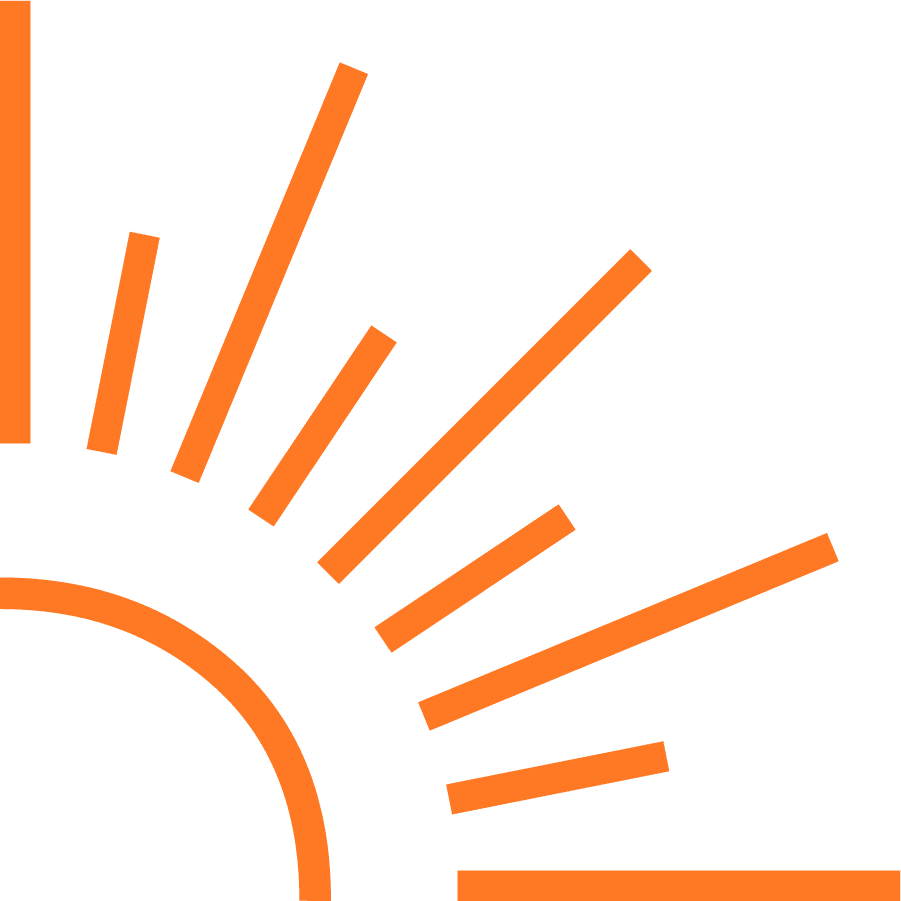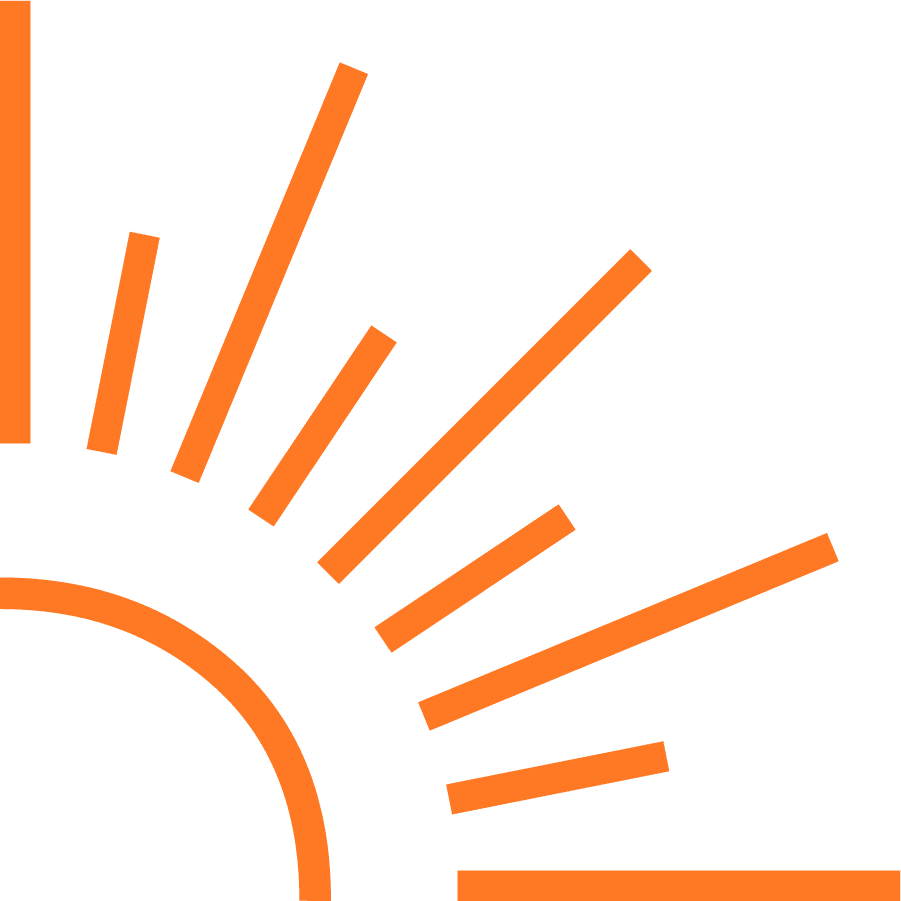 When Jeff and his 17-year-old daughter Avery moved from Plano to Dallas, Texas, the transition was tough on both of them. As a single parent with one income, Jeff's priority was securing housing for the two of them, and due to the erratic housing market, demand was high and the move wasn't as seamless as planned.
The lack of structure during transition periods like these can be tough on kids and teens — they are in tune with their parents' stress levels more than many would think, and it can be a challenge to acclimate to an unfamiliar environment.
Big moves tend to remove stability, since kids and teens (and adults!) typically must say goodbye to familiar routines, and it can be easier said than done to replace them with new ones. Jeff noticed that Avery was struggling early in her Junior year at a new high school, but being a single father to a teenage girl comes with unique challenges.
"It can be hard to balance being able to provide and support at the same time," said Jeff. "Sometimes you don't know what to say and which direction to turn."
Then, Jeff got an email from his employer Radnet about Brightline's behavioral health care services, which were included in his benefits. Brightline partnered with Blue Shield of California and Radnet so that all employees with children as dependents have access to Brightline as a covered benefit, and immediate access to care for kids and teens from 18 months up to 18 years. This includes our library of self-guided tips & resources, 1:1 coaching programs to tackle the tough stuff getting in the way of everyday routines, and support from licensed therapists if families need it. "I thought, this is what my daughter needs." Jeff said. "The pandemic has been so hard on her, she's been struggling with self-confidence and fitting in, and struggling with organization as far as school goes."
That night, Jeff took advantage of his Brightline benefits, and was surprised by how quickly he was able to schedule a session with Jennifer Merryman, the Brightline behavioral coach assigned to his family. Jennifer has 8 years of experience as an in-school therapist for children in preschool through 12th grade, and has also provided counseling services for adolescents involved in the juvenile probation system.
Coaching is nonclinical one-on-one support focused on setting goals and meeting parents and their kids where they are, which makes it a great option for families like Jeff and Avery who are struggling with a transition but might not be sure which type of care is right for them. Through coaching, experts at Brightline can offer immediate support, while also learning alongside families to understand their needs. After just a short period of time working with Jennifer, Jeff has seen a positive change in Avery.
Since Avery was taking all online classes, she didn't have any support in managing time, which Jennifer tackled in their first sessions together with the organizational track. They worked on skills that helped her get a handle on managing her time, deadlines, and success in accomplishing her school tasks and exams.
Then they worked on self-image and boosting her confidence, since Avery was also struggling with self-esteem and needed direction that Jeff needed support in providing. "That's saying something because it has been really hard to get Avery to open up," Jeff says. "Jennifer has cracked that egg."
"I can't say enough about the skills that Jennifer taught her," said Jeff. "I'm so glad a service like Brightline was available for me to reach out and give us what we needed to be successful."