Meet the newest leaders of Brightline's operations team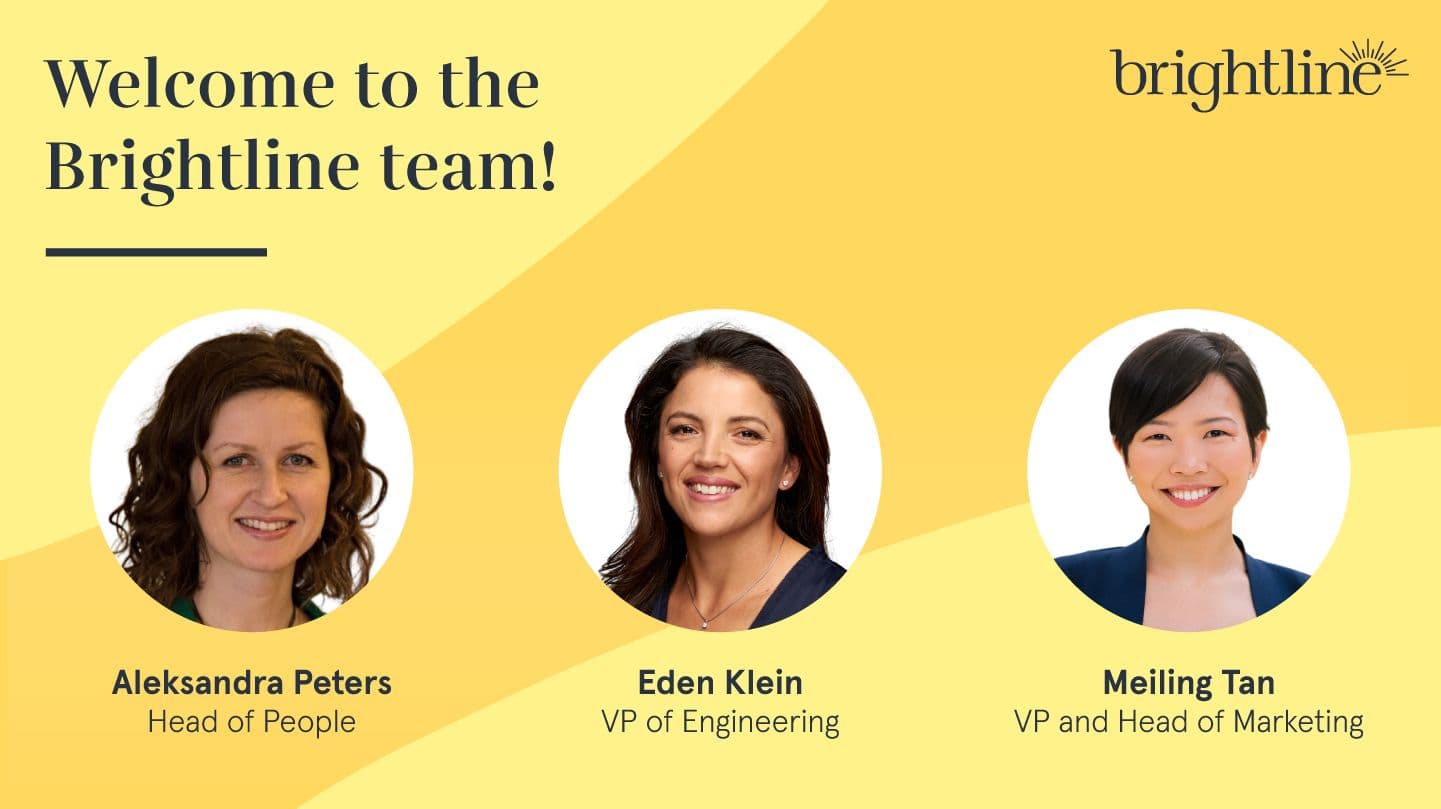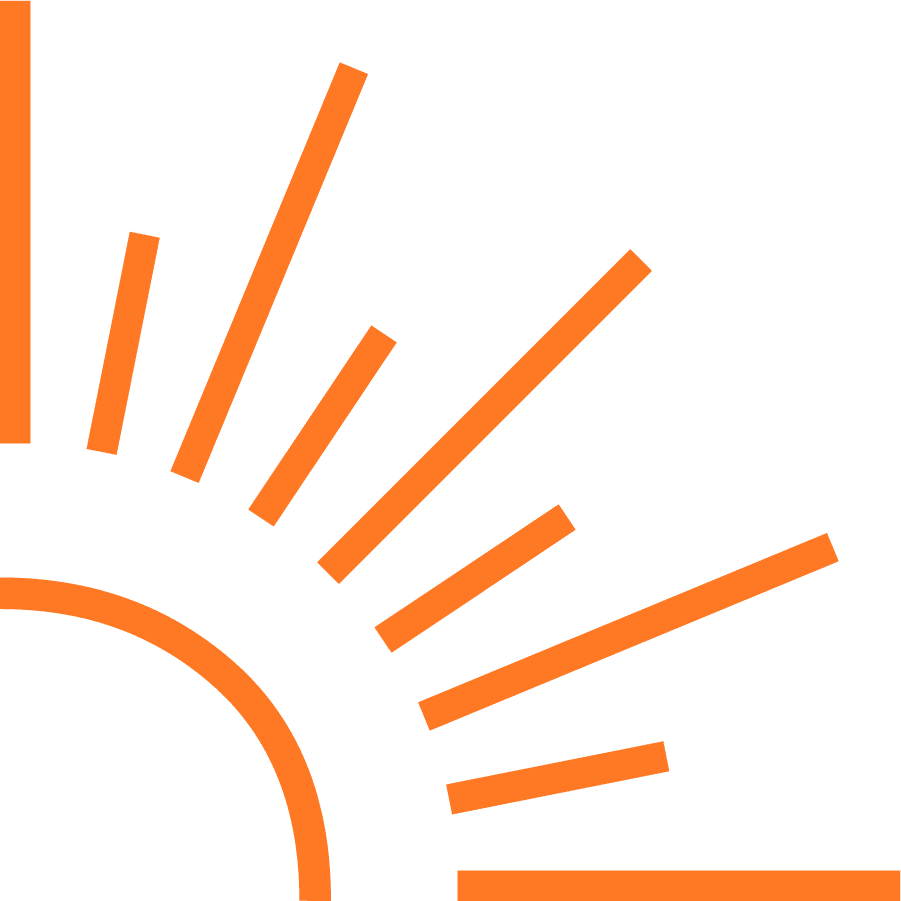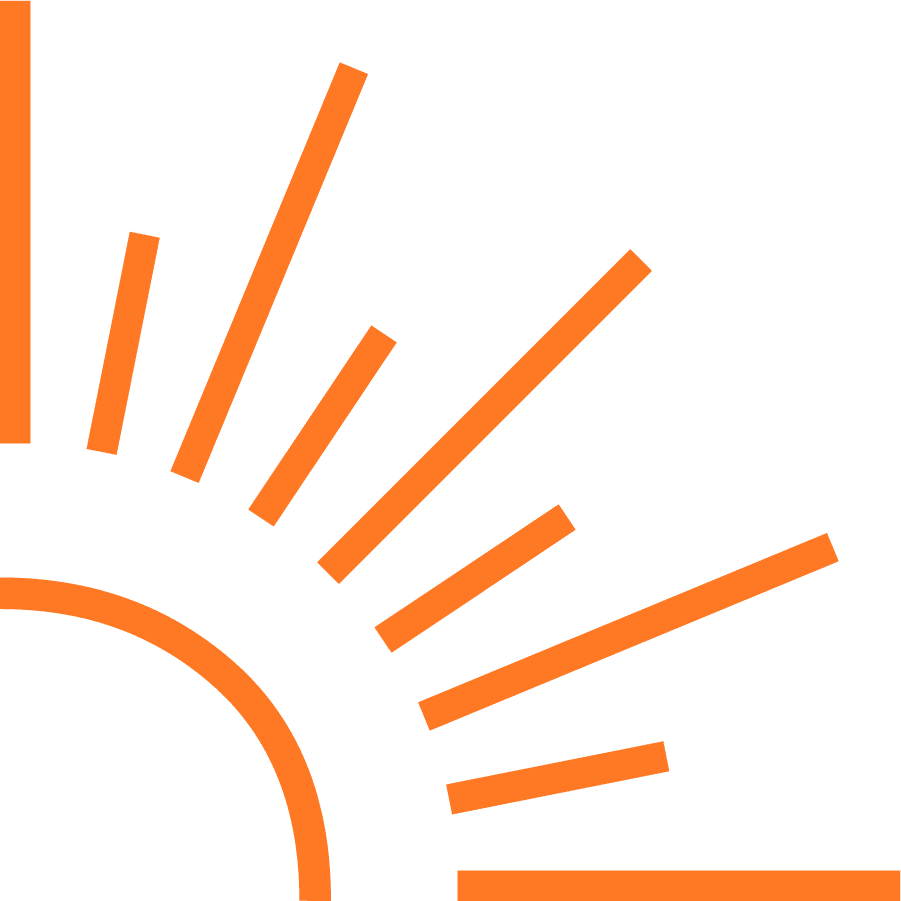 Brightline continues to grow! Today we're excited to announce three new leaders have joined our operations team. With years of managerial experience in tech, engineering, health care, product development, and human resources, these experts in their fields will help oversee Brightline's core operations as we continue to revolutionize pediatric behavioral health care. The new leaders are:
Aleksandra Peters, Head of People. Aleks is a highly experienced strategic people leader, thoughtful builder, and a trusted advisor. As the former head of people at Airtable, Aleks knows how to find and motivate the kinds of people needed to break barriers and foster innovation. Her years in consulting gave Aleks a deep understanding of what makes organizations great and how to problem solve and drive lasting change. At Brightline, she'll leverage those same skills to take on the pediatric mental health care space.
"The last year and a half showed just how important it is to make mental health care available to children starting at an early age," said Aleksandra. "It also highlighted the challenges in the existing system and the lack of options specifically tailored to children and their families. Brightline is in a position to revolutionize pediatric behavioral health care, making it more accessible, affordable, and effective. I'm humbled by the opportunity to work side by side with such a thoughtful, motivated and passionate team, focused on reinventing the model and bringing change quickly, so kids can get the help they need."
Eden Klein, VP of Engineering. Eden has forged an impressive career building user-centric products with a focus on people, culture, and DEI (diversity, equity, inclusion). Having led technology teams at Solv, and, most recently, Two Chairs, she has extensive experience building innovative product solutions for online therapy and health care management. At Brightline she'll focus on scaling our teams and platform to make behavioral therapy more accessible for working families nationwide.
"As a mother of three wonderful daughters and after experiencing the impact that COVID and recent events have had on my family and so many others around us, I feel a deep connection to Brightline's mission," said Eden. "I joined Brightline to help build diverse, equitable and inclusive teams, and together partner with clinical and business leaders on creating technology enabled behavioral health solutions for providing access to high quality behavioral health for kids, teens and families, at scale."
Meiling Tan, VP and Head of Marketing. As the former Head of Marketing at Waymo (formerly the Google self-driving car project), Meiling brings fresh perspective to Brightline's marketing efforts. Meiling has worked in groundbreaking new product categories for most of her career and knows how to build innovative marketing programs from the ground up. At Brightline, she will direct that expertise towards raising awareness about the critical need for innovative mental health care services for kids and teens.
"I've had numerous experiences as an individual, a sister, a parent and a friend that have led me to deeply value behavioral and mental health," said Meiling. "I'm really excited that Brightline is focused particularly on the unique needs of children, teenagers, and their dynamic family units."
With so much at stake in pediatric mental health care, the expansion of Brightline's operations team could not come at a better time. Brightline's 2021 Pediatric Behavioral Health Needs Survey found more than two-thirds (69%) of parents and caregivers have kids who experienced a behavioral health issue within the last five years. Not surprisingly, the problem has only gotten worse during the coronavirus pandemic.
That's why we're so excited to welcome these individuals to the Brightline family — at a time when there is so much to do, and still so many reasons to be hopeful.