Virtual mental health support for kids & teens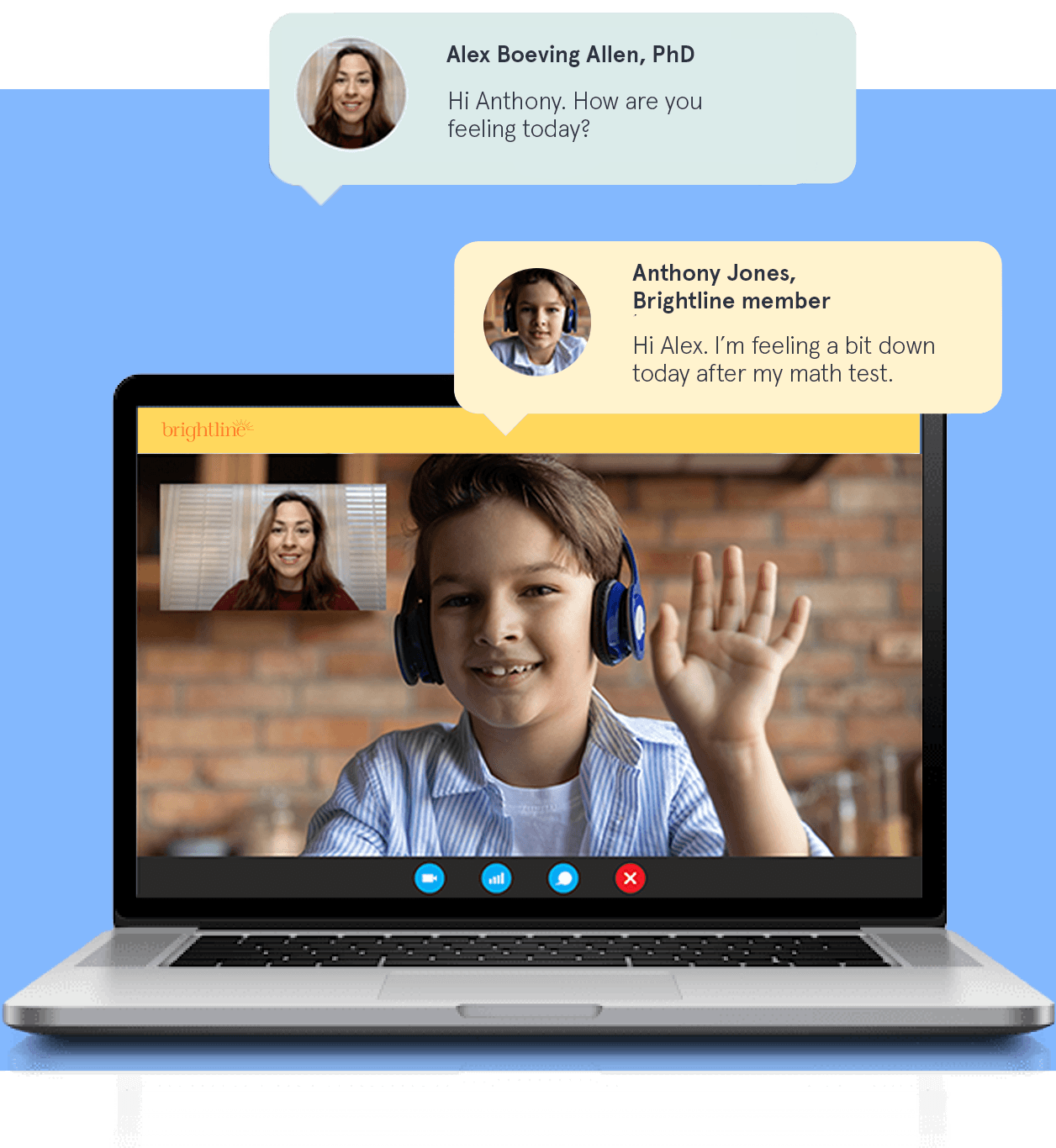 Here's the support you can get from our mental health experts:
Fast access to personalized trustworthy support (no long waitlists!)

Video visits with therapists & coaches from the comfort of your home

One-stop digital platform to manage care and schedule video visits

Resources including sessions for parents & caregivers to better help their kids
*Brightline's services are covered benefits via your health plan or employer, for children (18mo - 18yr) covered as dependents on your benefits. We will confirm eligibility upon sign-up. Deductibles and co-pays apply.
Meet Brightline
Created by parents, for parents
Your trusted partner in parenting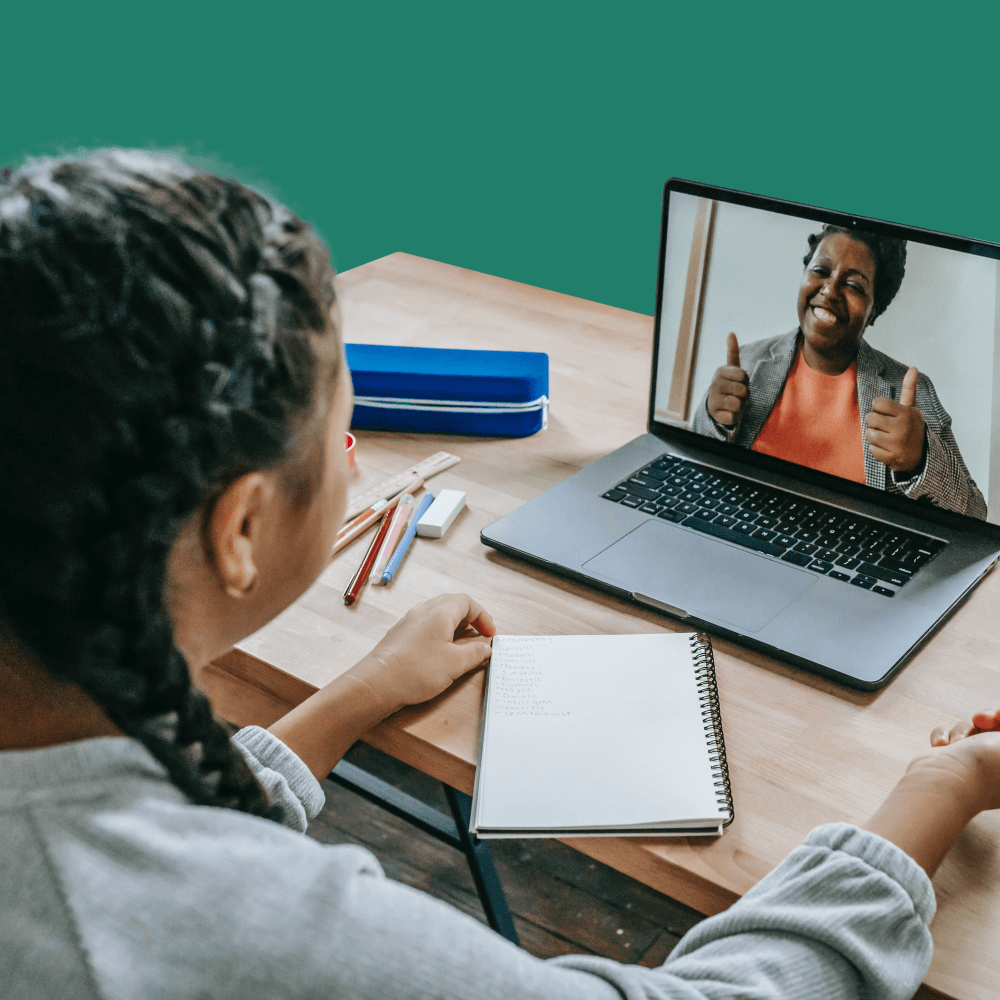 Evidence-based care from experts you can trust
Our child and adolescent therapists and psychiatrists are licensed mental health experts with master's and medical degrees, respectively.
Our behavioral health coaches hold a master's degree in a psychology-related field or a bachelor's degree with a certification in coaching, and have 5+ years of experience working with kids, teens, and families.
All our therapists practice evidence-based Cognitive Behavioral Therapy (CBT), and our coaching programs are CBT-guided.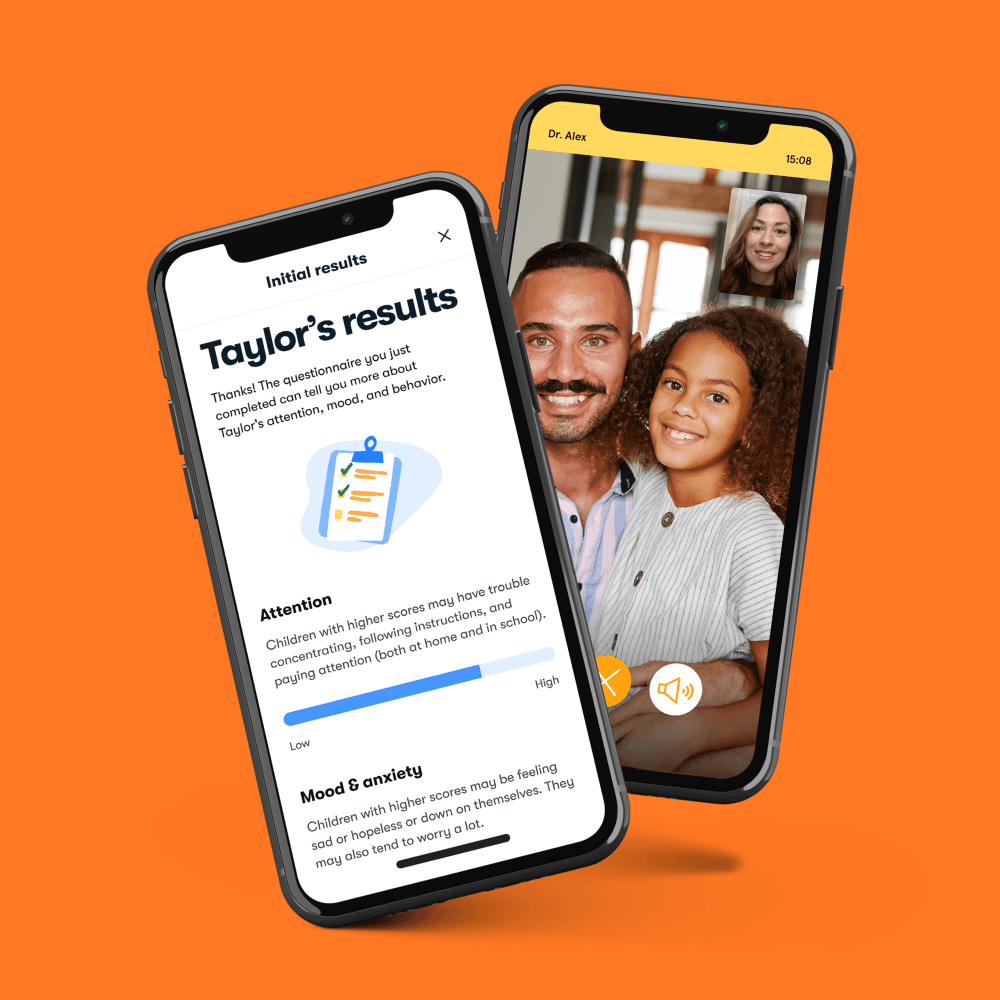 Your family's care — all in one place
Use our one-stop digital platform to track progress, manage appointments, & check out expert-backed resources. And we provide support for parents too!
Virtual video visits are available M-F, 9am-6pm local time, and we work with your schedule. Coaching sessions are 30 minutes, therapy sessions are 55 minutes, and coach chat is available to you on your time.
Getting started is easy
It's okay if you don't know what the right care is for your kid — our team will support you every step of the way.
During sign up, we'll ask you a couple questions about your kids & teens, then match you with a dedicated coach. Your coach will be available right away to help schedule your first appointment.
Why parents love Brightline
Meet some of our care team
David Grodberg, MD

Chief Psychiatric Officer
President of Brightline Medical Associates
Dad of 2

Kyleigh Klein, LMHC, MA

Behavioral Therapist
Mom of 1

Kendra Read, PhD

Vice President of Therapy
Mom of 2

Dorothy Loren, PhD

Senior Clinical Manager
Mom of 1

Charlene Montgomery, MS, Certified Life Coach

Senior Behavioral Health Coach
Mom of 1

Irene Biscante Smith, NBC-HWC
Ready to get started?
No more long waitlists! Sign up takes just a few minutes, and video visits with therapists & coaches are available within days.