Getting Started
Brightline offers virtual behavioral health coaching and therapy for families with kids ages 18 months to 17 years old. Brightline's expert team of coaches, therapists, and prescribers, offer live sessions for your child with no long waitlists. Coaching programs are also available for parents & caregivers.
Your Brightline account also includes access to our growing library of parenting resources, tips, quizzes, and activities as well as unlimited chat support with a behavioral health coach at no additional cost to you.
Our digital platform, Brightline Connect, our Coaching programs, and clinical Care services - including behavior therapy and evaluation and medication support - are available nationwide, including in Alaska and Hawaii.
The Brightline app is available in the Apple App Store as of April 2023. The mobile app provides the same full Brightline experience you get on our desktop, but you can take Brightline on the go. You can sign-up and login from either desktop or mobile, and access everything you need to manage your child's care:
Fill out a quick questionnaire for a personalized care recommendation

Track and manage upcoming appointments on the home page, including canceling and rescheduling if you need to 

Chat with your coach or member support

Explore our library of resources tailored to your child's age and areas of interest for their behavioral health and well-being

Save your favorite resources for easy access from your home page

Get push notifications for added accountability
Access to the iOS app is also free, just like desktop! Download the app at the App Store here.
Brightline partners with health plans and employers across the U.S. so that you can get the behavioral health care that you need. For most of our members, Brightline is covered by their employer or insurance and you don't need a referral. We accept insurance from employers and health plans such as Premera, Aetna, Blue Cross Blue Shield, and many more. If you think Brightline may be covered for you, send a message to Member Support so they can help verify your coverage. If Brightline isn't covered by your insurance, your family can still access all that Brightline has to offer. Our Member Support team can provide you with information to submit to your insurance, HSA, or FSA. Call 888-224-7332 to speak with a Member Support specialist.
Starting care
We support children, adolescents, and teenagers — from as young as 18 months all the way up through age 17, depending on the program. Behavioral therapy and medication support are offered for ages 6-17. Our Brightline Coaching programs are tailored to specific topics relevant to the age of your child. For children ages 3-5, we work with parents and caregivers, while for topics relevant to older children and teens, we work directly with them.
If you've noticed concerning changes in your child's behavior, you can always schedule an initial consultation with one of our therapists, who would be able to talk to you in depth about your child's developmental history, and the changes you've noticed. They would then be able to work with you to figure out if now is the right time for therapy, and if it is, create a care plan with you that focuses on specific goals for your child.
We're all here to help your child feel better and move forward, together! Your therapist or coach will create a care plan with you that will include the number of sessions. This can vary based on the program you're in and how your child progresses over time. Our goal is to move your child out of care, to get them back to feeling better, and to equip them with the skills they can use independently to thrive long-term.
For therapy, you will be able to participate in some sessions along with your child. In addition, your therapist will engage you periodically in caregiver-only sessions to update you your child's progress. In terms of figuring out what frequency would make sense, that's a great topic to discuss at your first session with your therapist.
Give us a call at 888-224-7332 to speak with our Member Support team.
About our programs
With your account, you get immediate access to Brightline's library of resources and are matched with an expert Brightline coach who is available to support you via chat. When you're ready to book live care, you'll answer a few questions about your child's needs and goals. These questions will help inform the conversation with your coach or therapist during your first live video session. Common challenges addressed in sessions include: anxiety, depression, ADHD, trauma, sleep, tough transitions, low self-esteem, starting school, navigating identities, and meeting milestones or goals. Coaching for parents and caregivers is also available for specialized topics. You'll be able to schedule a session right away. Most Brightline members have their first session within a few days.
All Brightline therapists practice Cognitive Behavioral Therapy (CBT), a science-backed treatment that helps your child explore their feelings and develop healthy ways of coping. Brightline coaches provide CBT-based coaching, which is proven to be effective. At Brightline, we provide specialized support that involves parents and caregivers in their child's journey. Everything you need is in one place — as your family's needs change, your care plan will evolve with you.
Cognitive Behavioral Therapy (CBT) is a clinically validated form of treatment for a range of behavioral health issues. With CBT, your child's therapist will work with your child to explore what they're feeling and to develop coping mechanisms. At Brightline, this is the form of treatment that our therapists focus on, tailoring care to work for your child and incorporating digital exercises to teach specific coping skills — so you can use these with your child between sessions.
In studies that have been conducted on behavioral health coaching, it's been found that approximately 62% of participants see reliable improvement following CBT-based coaching, which is the type of coaching Brightline does, and close to 70% of people find that their overall behavioral health needs are met through coaching.
Coaching is focused on learning and practicing new skills to address a particular topic — like organizational skills, anxiety, or tantrums — in short, focused sessions. While therapy is a place to answer those bigger "why" questions, understand the root cause of a feeling or a behavior and personalize a treatment plan to meet more complex needs.
Coaching:
Short, focused sessions

Expert behavioral health coaches

Present and future focused

Solutions-oriented

Focuses on skills building

Rooted in concepts of behavior change

Works towards outcomes

Motivates people to achieve their goals
Therapy
Licensed therapists or psychologists

May dive deeper into the past

Generally assesses, diagnoses, and treats more severe conditions

Focused on identifying and reducing symptoms

May dive deeper into the past and support answering the bigger "why" questions
The duration varies depending on the care plan that the therapist develops with you. This is something that you would discuss together during those first two sessions. Coaching programs are typically 6 sessions long.
We know that for some kids and teens, it's not always comfortable to talk to someone new about their challenges or feelings. Kids often feel more relaxed and open to sharing from the comfort and privacy of their home. In addition to being more private and convenient, we also know that virtual care is highly effective. One recent survey showed 85% of parents who used virtual behavioral health services said their child benefited from that care.
About our care team
All Brightline coaches hold a master's degree in a psychology-related field or a bachelor's degree with a coaching certification and have 5+ years of experience working with children, teens, and families. All Brightline therapists are licensed mental health professionals with a master's degree and are highly trained to support children, teens, and families.
All of our therapists have several years of experience practicing therapy with kids/teens, and are trained across a range of behavioral health needs among children, adolescents, and teenagers. After you schedule your initial appointment, you will get information about your therapist. If for any reason after your intake appointments, it doesn't feel like the right fit, you can always reach back out to Member Support and we can help you make a switch.
It depends on what it is that you're hoping to work on. Most of coaching programs are 4-6 weeks long, and focus on building skills or learning strategies across different focus areas depending on the child's needs. Our therapy programs are generally longer and may focus on goals across a range of areas. Upon entry into the program, you will be asked to complete a short questionnaire and do a welcome session in most cases in order to determine whether coaching or therapy is more appropriate for your family's needs.
About our mobile application
Through the Brightline app, you can chat with your coach or member support whenever you have questions about your family's care or your account, and they'll get back to you within our business hours. You'll also have access to emergency services if needed.
While we do not recommend attending video visits from your phone, when necessary, all sessions can be taken from the app as well.
At this time, the Brightline iPhone app is focused on caregivers and parents managing their child's care. We do not currently have the teen experience available via a native mobile app, but hope to release one soon. Stay tuned for updates!
Currently those caregivers and parents who have enabled multi-factor authentication (MFA) do not have access to login to the mobile application. We are actively working to enable this capability. For those with MFA turned on that would like access, we ask that you turn off MFA within the web application before logging into mobile until we have enabled this capability. We will update you once this is resolved.
We do not have an Android app at this time — our team is actively working to launch one soon. Stay tuned for updates! In the meantime, Android users can access the web experience from their phones, anytime anywhere.
While this function is currently live within the app, our care teams recommend joining video visits on desktop to ensure the best care experience possible for your family whenever possible.
Having a wider screen allows our providers to  understand your family's context and body language more effectively during care, especially when you and your kid are present. Sitting in a single environment allows for the best discussion possible to get the most out of each session. 
From a safety and confidentiality standpoint, being in the privacy of a stable area (rather than on the move) will also create the best experience for your kid without distractions and concern about sensitive information shared. 
Our number one goal is to make your family's care as convenient and flexible for you and your kid as possible. If you do need to take the session from your phone via the app, we totally understand and your therapist or coach will work with you to get the most out of the session.
Currently those caregivers and parents who have enabled multi-factor authentication (MFA) do not have access to login to the mobile application. We are actively working to enable this capability. For those with MFA turned on that would like access, we ask that you turn off MFA within the web application before logging into mobile until we have enabled this capability. We will update you once this is resolved.
Contact Us
Please contact Brightline member support at feedback@hellobrightline.com with any complaints or feedback. Once submitted, a member of our team will review your submission and contact you if any additional follow-up is needed.
Please include the following information in your email so that we can promptly address your feedback or complaint: (a) your name (b)  your phone number (c) a brief description/summary of your experience.  In order to protect your privacy, we ask that you do not include any protected health information (PHI) in the subject line or body of the email. Keep in mind that communication via email over the internet are not secure.
We appreciate you and want our families to have the best support from our platform and teams. Thank you in advance for sharing with us.
Get started with Brightline today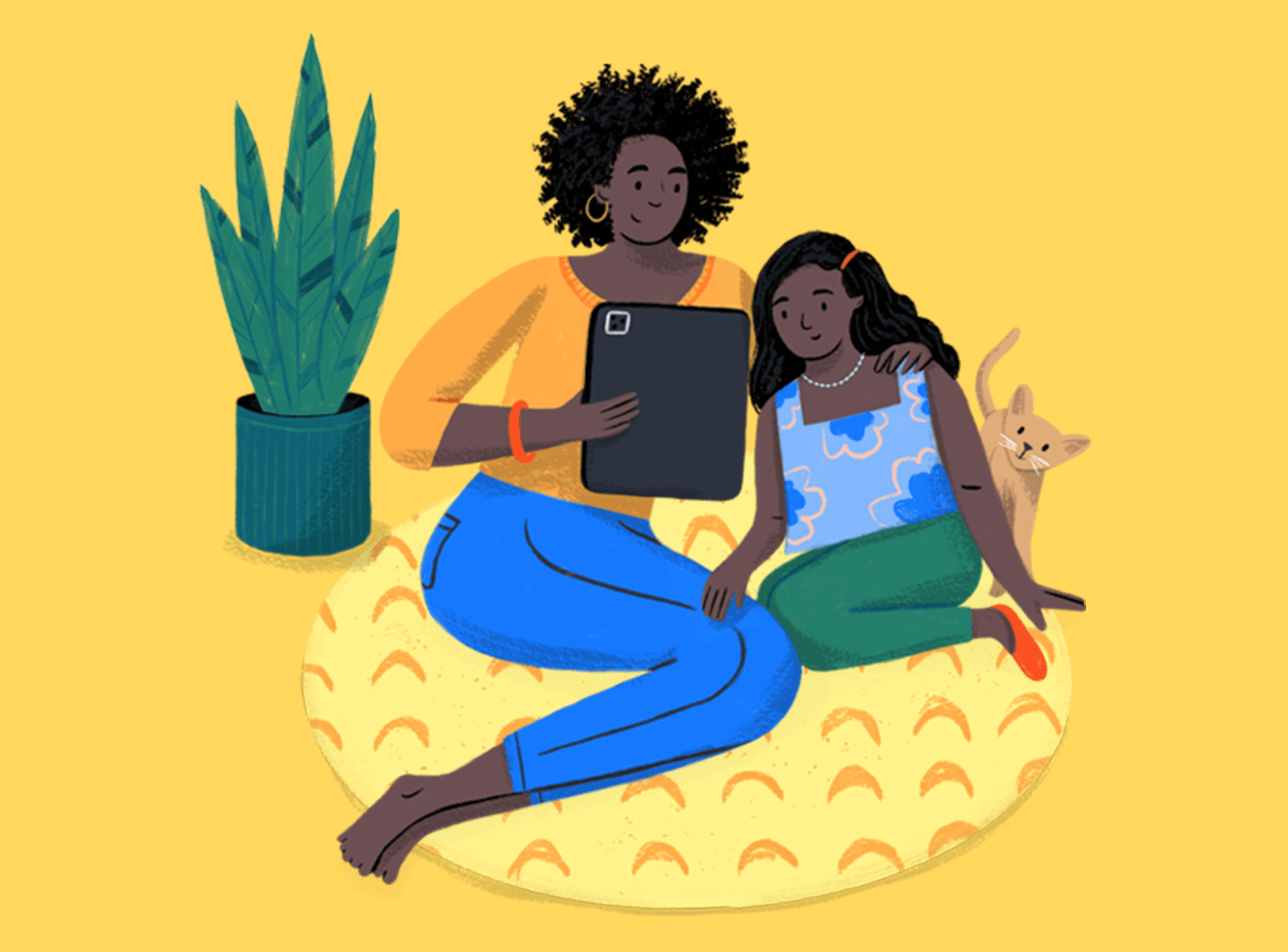 For Families
Get support for whatever tough stuff you're dealing with, from a care team who will always have your back.
For Employers & Plans
Bring extraordinary behavioral health support to children and families, when and where they need it.