Meet Brightline's new clinical advisory board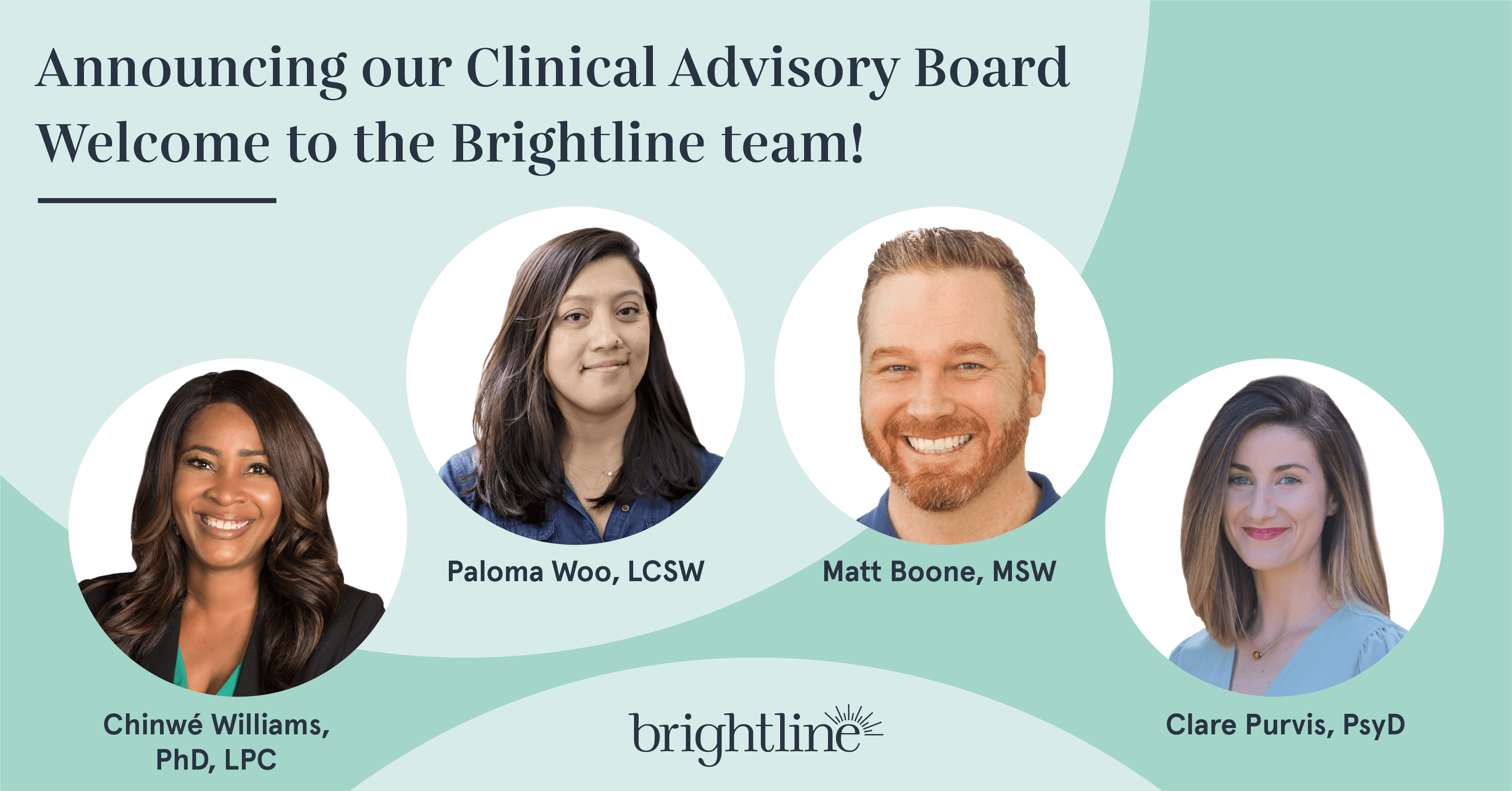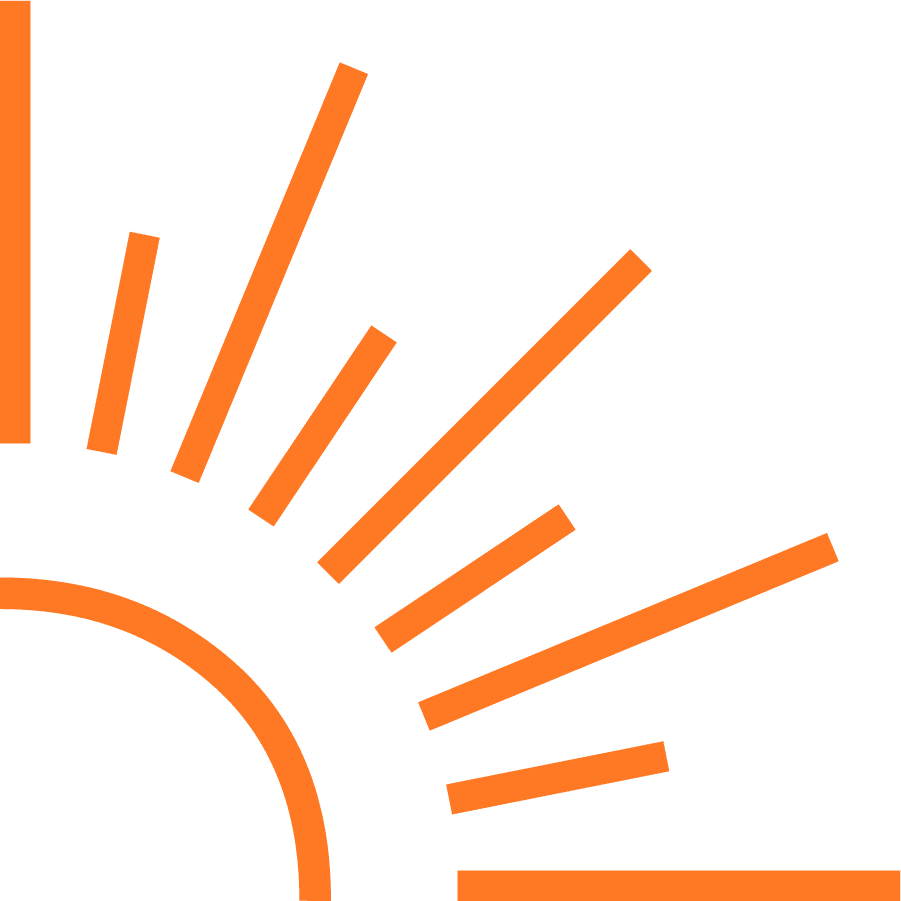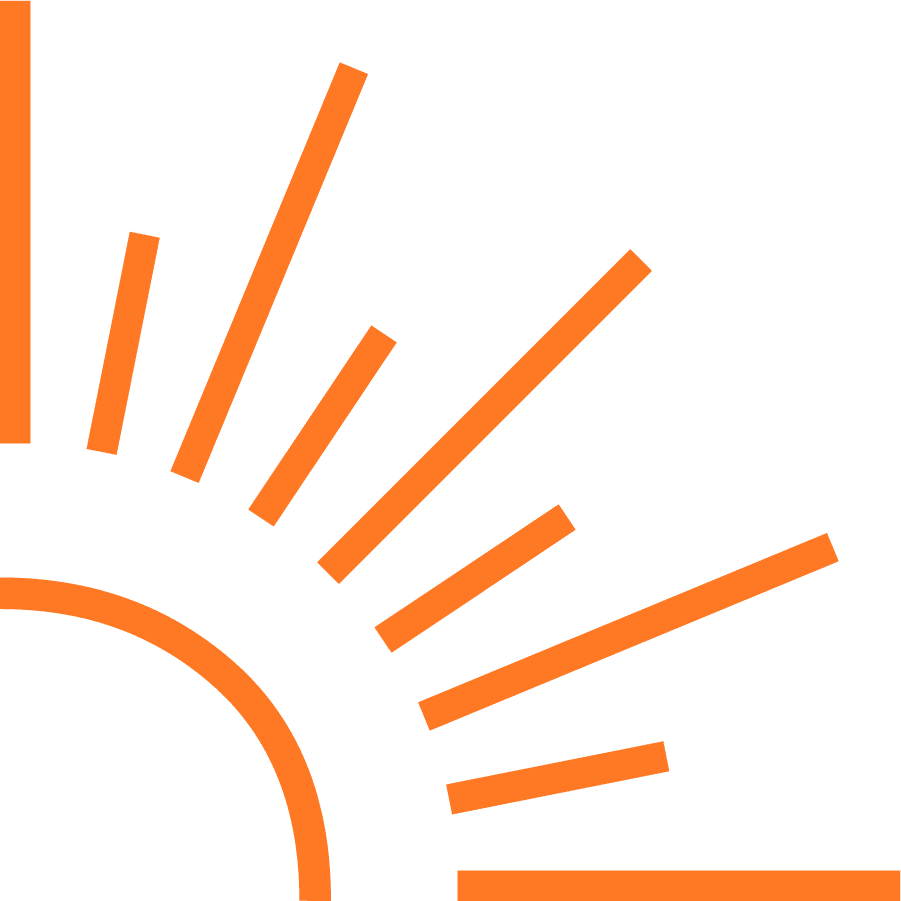 Today, we're proud to introduce the members of Brightline's new Clinical Advisory Board. With leading experts in the fields of clinical psychology, therapy, and social work, this group will help guide Brightline as we expand resources and programs for supporting diverse populations — including for children, teenagers, and adolescents who identify as LGBTQ and BIPOC (Black, Indigenous, and People of Color).
We at Brightline know the pandemic has exacerbated already urgent behavioral health needs among LGBTQ and BIPOC youth: 70% of LGBTQ youth reported poor mental health during COVID, and BIPOC youth have been disproportionately affected by the pandemic.
The Clinical Advisory Board will also support our research agenda, advise on investments in our provider experience, and help us deepen our teen offering. Our research shows most parents simply aren't getting all the help they need. That's why we convened our Clinical Advisory Board with leaders who can speak to these challenges with diverse perspectives and direct clinical experience. Among them are:
Paloma Woo, LCSW, is a licensed clinical social worker with more than ten years of experience working at the intersections of social work and public health. She is currently the senior crisis services manager at The Trevor Project, the world's largest suicide prevention and crisis intervention organization for lesbian, gay, bisexual, transgender, queer and questioning young people.

Chinwé Williams, PhD, LPC, is a licensed and board-certified therapist and owner of Meaningful Solutions Counseling & Consulting in Roswell, Ga. She is a consultant for K-12 schools, non-profit, faith-based, and corporate work settings, as well as a frequently featured expert blog and podcast contributor on topics related to adolescent mental health, parenting, racialized stress, and trauma recovery.

Matt Boone, MSW, is a social worker, writer, and speaker who specializes in translating mental health concepts for the general public. Formerly a clinical director at Lyra Health, Matt is an instructor in the department of psychiatry at the University of Arkansas for Medical Sciences and the director of programming and outreach of the university's student wellness program.

Clare Purvis, PsyD, is a licensed clinical psychologist and senior director of behavioral science at Headspace, a global leader in the field of digital health and wellbeing. She leads the science team, which is responsible for integrating behavioral science into company operations and partnering with external researchers to advance the science of digitally-delivered mindfulness meditation.
As Brightline reaches more and more families in all 50 states, we remain committed to a model of collaborative, family-focused care. Our goal is to help parents and caregivers get the support they need without having to make sacrifices at work.
Inaugural members of the Clinical Advisory Board will offer important perspectives in shaping the delivery and practice of our evidence-based care model. With them, we look forward to shaking up the entire behavioral health care landscape.
Read the full press release to learn more about Brightline and our Clinical Advisory Board.