Tackling the adolescent mental health state of emergency — webinar recap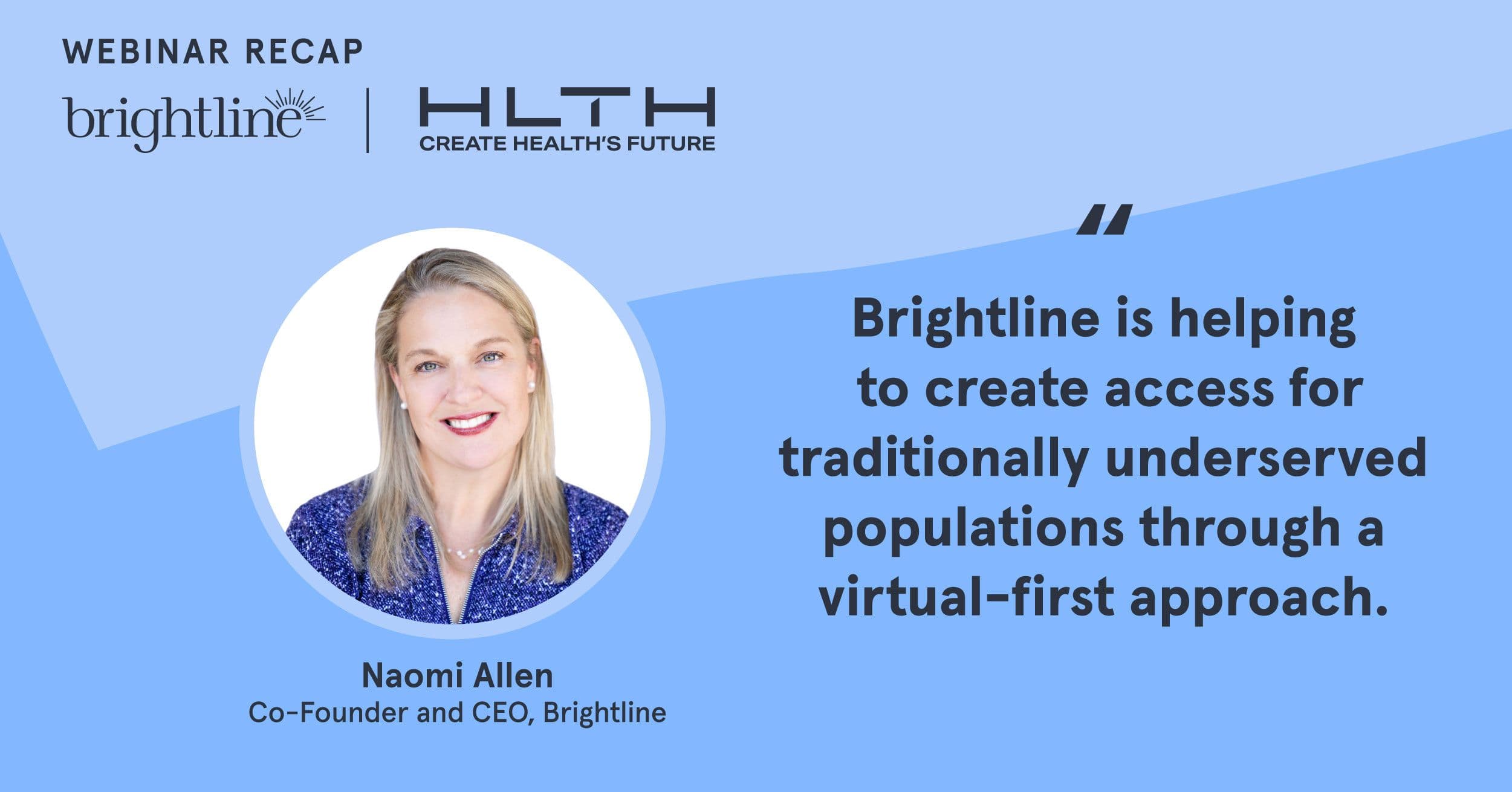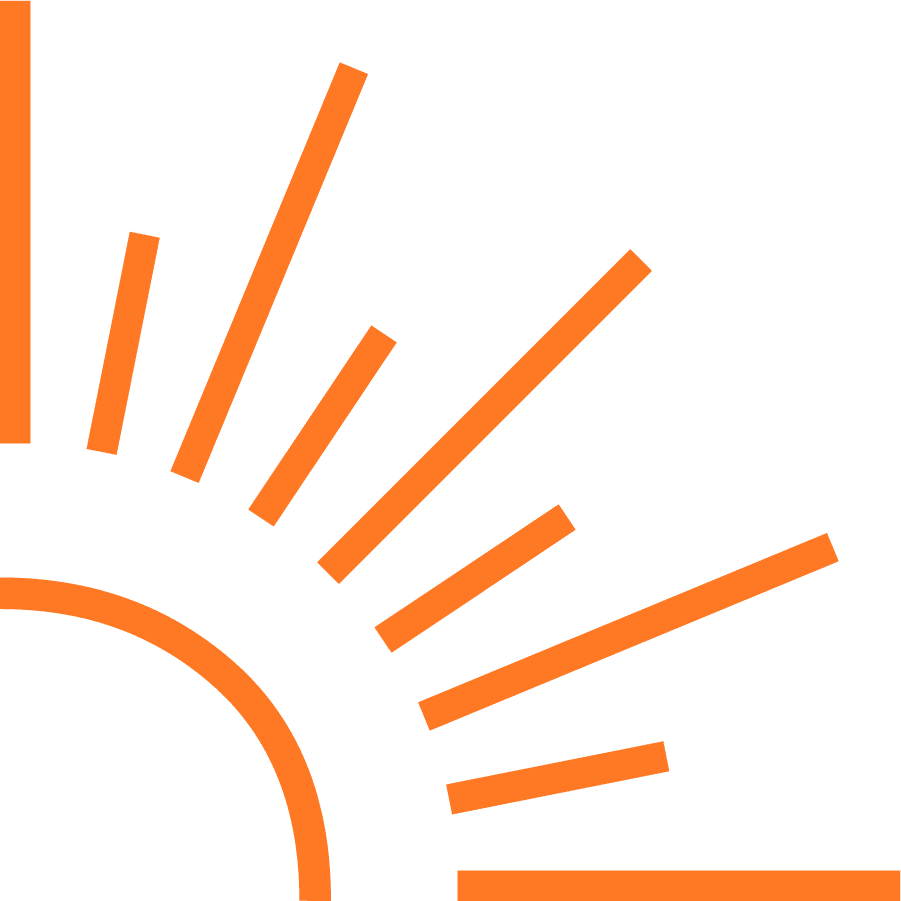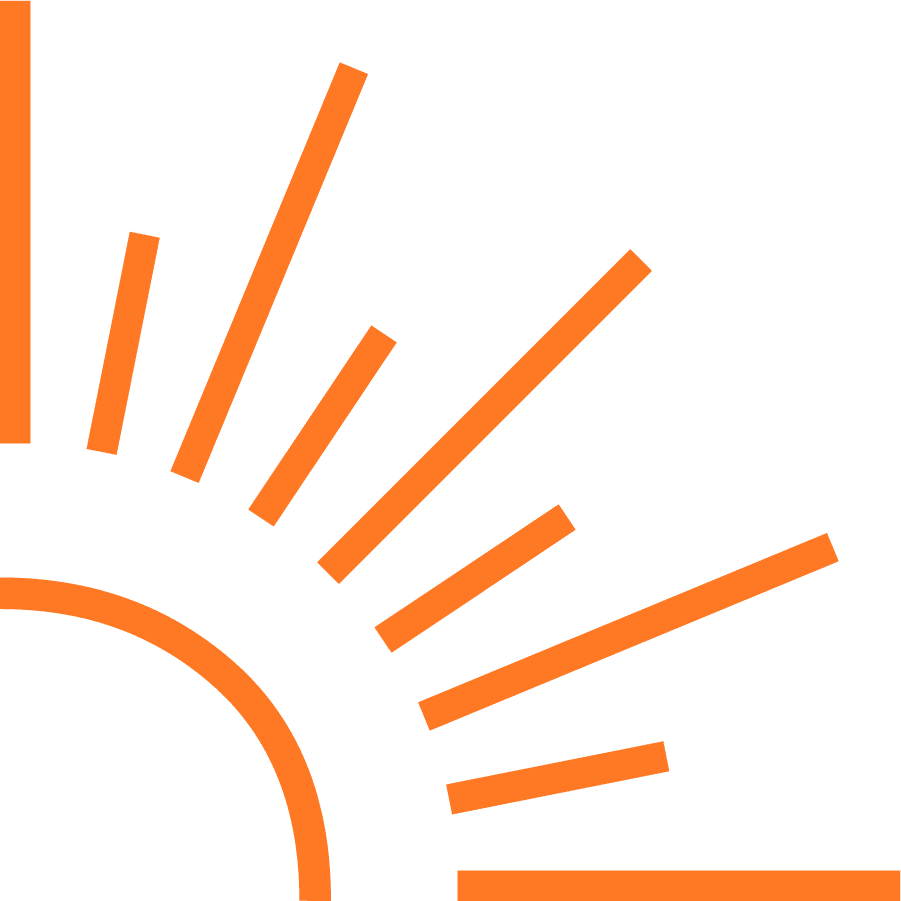 "Technology can become the great enabler to care access."
Those words, offered by Brightline CEO Naomi Allen during HLTH 2021 in Boston, brought a ray of hope to the hot button topic of lack of access to behavioral health care for adolescents.
The COVID-19 pandemic has had a significant impact on the mental health of children and teens across the globe. As Ben Robbins, Venture Partner at GV, put it, "this younger generation has reported the highest rates of suicidal thoughts and substance use of any age group over the past year." Contributing factors include anxiety over sick family and friends, loved ones passing, social isolation, and struggles adapting to virtual learning.
Naomi and Ben were joined by Dr. Patricia Ibeziako from Boston Children's Hospital and Maya Enista Smith, Executive Director of Lady Gaga's Born This Way Foundation. Access to care — or the lack thereof — was at the forefront of their discussion.
"Pre-COVID, one out of every five kids had a diagnosable behavioral health problem," Naomi said. "But 80% of them didn't receive the care they needed."
In a pandemic-impacted world, those stats are now far worse, and the obstacles surrounding access to care are magnified tenfold. Naomi provided her candid perspective on the grave shortage of clinicians, noting that prior to COVID, most behavioral health care was rendered in person — despite the fact that 70% of U.S. counties don't have a single child or adolescent psychiatrist.
Meanwhile, behavioral health needs for adolescents are only increasing. Maya noted that research conducted by the Born This Way Foundation revealed 91% of young people feel compelled to prioritize their mental health, but less than 50% know where to get help.
Naomi does see a silver lining amidst the mental health consequences of the pandemic: Technology is becoming the great enabler to care access. Families are increasingly turning to virtual care options, which allows for increased privacy, reduced anxiety, and convenience.
"Brightline is helping to create access for traditionally underserved populations through a virtual-first approach," said Naomi. "That's incredibly exciting."
The fallout of the pandemic on the adolescent population is also apparent in the type of care needed, with panelists noting COVID-19 has created a unique set of challenges for teens.
"Since Brightline was started, we've had protocols for anxiety, ADHD, and depression," Naomi said. "But what we're seeing as a result of COVID is that many adolescents need specific treatment for anxiety related to specific needs."
As an example, Naomi shared the issue of adolescent weight gain during the pandemic. Children and teens are now re-entering school and dealing with body image issues as they see friends and classmates again, and their anxiety is exacerbated — addressing this will require rethinking traditional treatment approaches.
Social stigma surrounding mental health also continues to affect behavioral health care for adolescents. Dr. Ibeziako noted that access to care is deeply rooted in this long-standing stigma, with physical medical conditions prioritized over behavioral health conditions. This has impacted everything from public policy to reimbursement structures, which often results in delayed care.
"Care is not being delivered in a timely manner, and because of that, we're seeing children come to hospitals in crisis," she said.
As the full scale of adolescent behavioral health issues becomes more apparent over time, Naomi cautioned that change is needed in how early mental health issues are addressed. Nearly 50% of all mental health issues manifest before the age of 14, yet these needs aren't addressed until later in life.
"The behavioral health care community needs to create opportunities for early intervention," Naomi stated. "Investing earlier with diverse resources as early as 6-8 years old can help us get ahead of the curve that's coming as a result of the pandemic."