Families across the country now have access to virtual behavioral health support with Brightline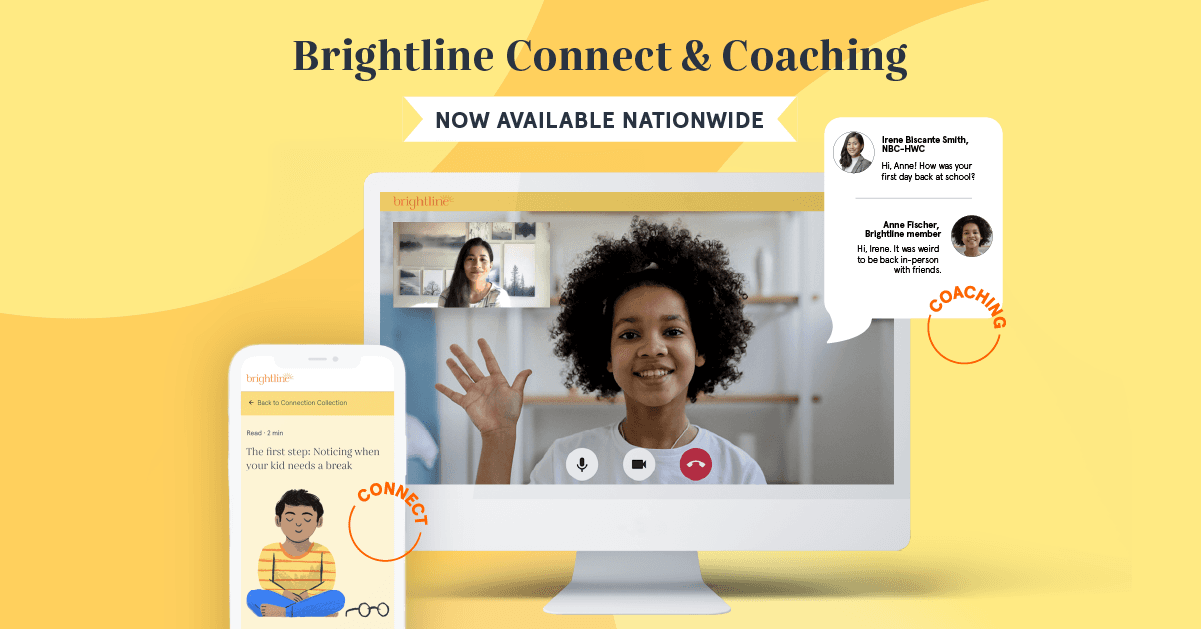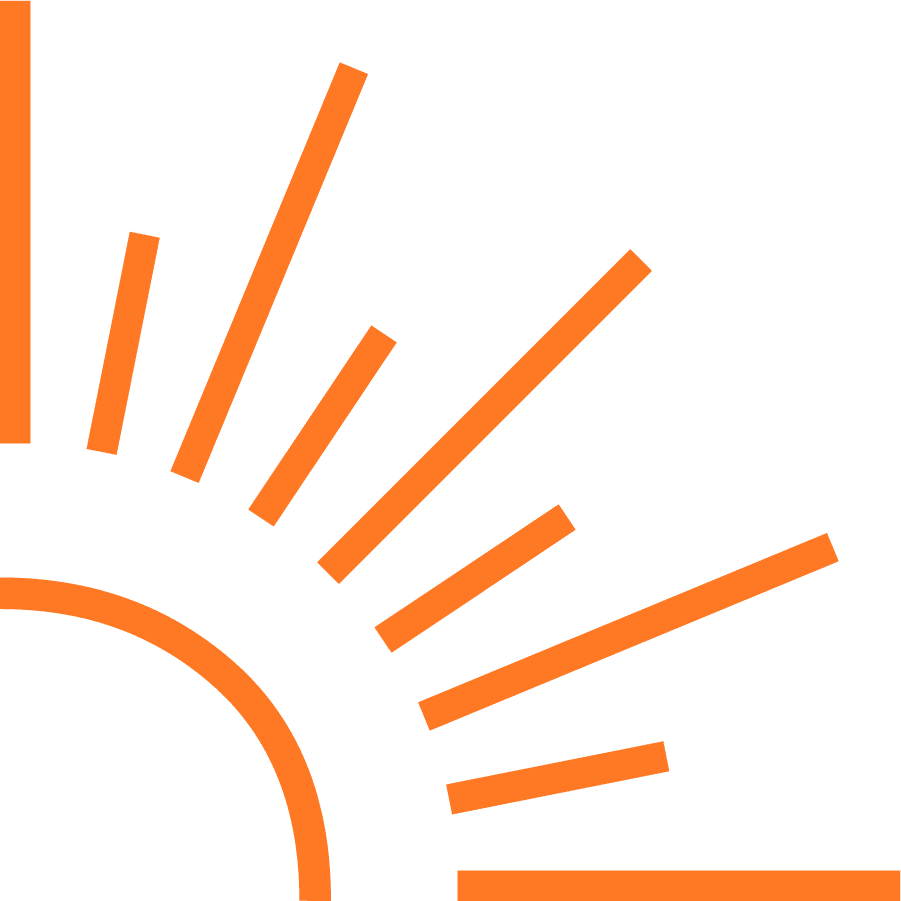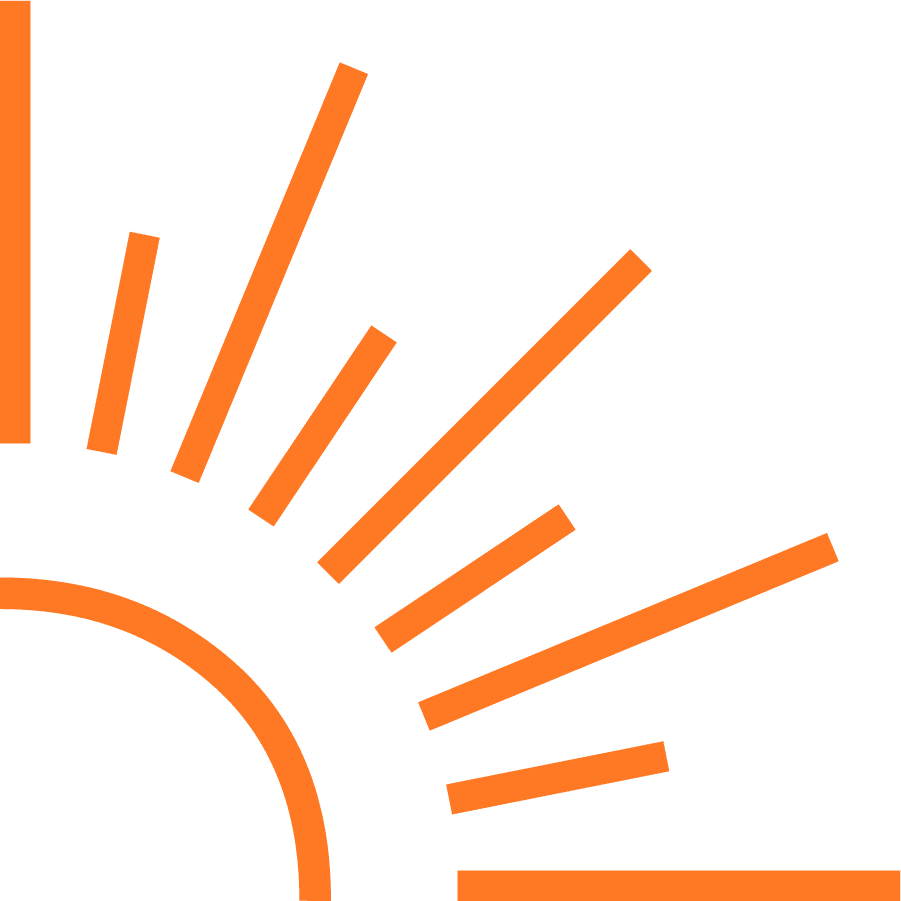 With the first national launch of a virtual behavioral health offering for kids and teens, families can get support wherever they are
What a whirlwind 2021 has been. For so many families, it's brought both hope and excitement, especially as we returned to in-person school after a year and a half. At the same time, so many families are also feeling it — the real effects of a year and a half of pandemic stress and the many challenges COVID has created for kids and parents and caregivers alike.
More than 25% of high school students report worsening emotional and mental health, nearly half of parents say they have a greater need to seek mental health care for their children, and 75% of parents share they need more emotional support during the pandemic — yet until now, many families haven't had anywhere to turn for help.
We believe more than ever that families need to be able to access support, right when and where they need it — which is why we're excited to announce that Brightline is now available nationwide.
With this expansion, families across the country now have access to Brightline Coaching and Connect+, our innovative digital platform where families can get resources and chat with a coach anytime, anywhere. This is the first time that virtual behavioral health support, designed specifically to help families navigate real, everyday challenges, and grounded in evidence-based methods, is available across all 50 states.
"Many of us at Brightline have first-hand experience raising children with behavioral health conditions, so we know what's at stake when those challenges begin to interfere with life at home or at work," said Naomi Allen, Brightline CEO and co-founder. "That's why we're so excited to bring Brightline's Connect platform and Coaching programs to all 50 states. With access to behavioral health services that are based on the specific needs of their kids, parents can finally get the help they've been looking for."
What this means for families
Dealing with a tough adjustment back to school — or having trouble creating family connection? You're not the only family struggling with these issues, and we've got the tools to help: Brightline Connect+.
With Connect, parents and caregivers gain access to a rich library of videos, interactive exercises, tips and guides on a range of top-of-mind topics for families — IEPs and school pressure, cyberbullies and social media, managing anxiety and stress, boosting self-confidence,managing tough emotions, and much more. Connect also allows families to chat with a designated coach whenever they need it, getting personalized support and recommendations from experts.
Create your free Connect account to start exploring resources now
Looking for more hands-on, one-on-one help? With Brightline Coaching, you get just that. Expert behavioral health coaches work with children, teens, and parents and caregivers directly to build positive skills around common challenges.
Designed to work for the unique needs of kids and teens, Brightline Coaching empowers parents, caregivers, and their children by building tangible skills though 30-minute sessions — in unique programs as short as four sessions.
For parents and caregivers with younger children (ages 3-5), our coaches will help you to learn ways to support your preschooler on challenges like they're tantruming nonstop, or seem to be really worried and scared about a lot lately. For kids and teens ages 6-17, we'll work directly with them to build positive skills they can take forward and apply day-to-day.
Each of these programs is grounded in evidence-based protocols proven to help children move forward. "Together, we'll build a toolbox of skills to manage the daily challenges you deal with as a parent or caregiver," says Irene Biscante Smith, Brightline's Head of Coaching. "And as you start to apply those skills, you could start to see noticeable changes in your kid or teen in as few as four weeks."
The programs are also structured around each family's goals and designed to tackle everything from managing anxious thoughts to getting organized to working on social-emotional learning — with many more topics to be added in coming months.
Related: 5 Brightline Coaching programs that will help you tackle back-to-school
What this means for employers and health plans
Today's announcement marks the first time that health plans and employers in all 50 states can access Brightline Connect+ and Brightline Coaching. With these offerings, you can bring employees and plan members a much-needed lifeline for addressing the behavioral health needs of their children.
"The vast majority of families in the U.S. do not have access to any behavioral health services for their children, a situation that has only gotten worse during the coronavirus pandemic," said Peter Antall, Chief Medical Officer of Brightline. "We know that roughly half of all lifetime mental health disorders emerge by a child's mid-teens, so the need for first-line intervention is clear. Brightline offers a huge opportunity to address this unmet pediatric need through digital resources, parent coaching, and clinical care."
Ready to partner with Brightline? Get in touch with us to bring comprehensive behavioral health care to your employees or members.
In addition to nationwide expansion on these offerings, we also expanded our clinical services — including behavioral therapy, evaluation and medication support — to three additional states. These services are now available in California, Florida, Illinois, Washington, Texas, and Washington, and we aim to expand access to clinical services in all 50 states by the end of 2021.
Read the full press release to learn more about the latest national expansion.